ON LIVING LONGER, BEING HAPPY, & HOW TO WIN THE AMAZING RACE
--- Competition, Cooperation and a Healthy Lifestyle
Did you get to watch
the magnificent 2-hour conclusion of
The Amazing Race
last night? I know at least
two Filipina bloggers
who are
Amazing Race
fans:
Jade-N-Mom
and
Toni of Wifely Steps
. I only began watching it last Thursday over
Studio 23
after much prodding from my soulmate who wanted us to watch together. I have never been a reality-show enthusiast, but after watching how
Chip and Kim
,
Colin and Christie
,
Linda and Karen
and
Brandon and Nicole
poured everything they got in the last two episodes of the show,
I became a convert
.
For the innocent and the indifferent,
The Amazing Race
is a reality TV show that features
couples with interesting relationships
competing against each other in a race that takes them around the world looking for clues and engaging in what may be described as challenging physical activities. They do this for a
grand prize of one million dollars
.
Unlike other reality TV shows like "
The Bachelor
," "
The Swan
," and "
For Love or Money
," which --- forgive me, for saying this --- are a
torture
for someone like me with a short attention span,
The Amazing Race
offers a lively alternative because it is "
all about dragging long-term relationships over the red-hot coals of conflict,
" as
Heather Havrilesky of salon.com
aptly put it. Those who watched the
Philippine episode
might still remember
how Colin cursed the carabao
and
shouted disgustedly at Christie
when he had that fantastic difficulty of making the carabao move the way he wanted (and they were both from
Texas
, mind you, where I think there's a lot of cattle).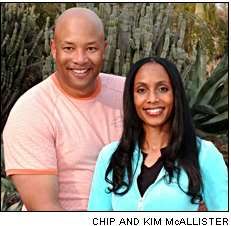 I must confess that the show is exciting (and
I'm hooked now
) because it tests the
game theory concepts
on
how cooperation can exist within the context of competition
. On the medical aspect, I have also noticed that the
couple teams who were eliminated
in the race were those who were
not as physically fit as the others
.
Champions
Chip and Kim
nearly got eliminated when athletic
Brandon
easily scaled the limestone cliff,
Lagen Wall in El Nido, Palawan
. Also, I was huffing with
Karen
as she stopped in exhaustion when she was I think almost ¾ths to the top of the Lagen Wall. I think even months of bowling --- hence the term:
Bowling Moms
, were not enough to sustain
Karen
in climbing Lagen Wall, as persistent and also athletic
Colin
easily defeated her.
This brings us to
my next topic and tip
(
to win The Amazing Race
). If this tip fails to make you win
The Amazing Race
, I can assure you it can help you
achieve a longer life
, which, I figure is not too bad a deal at all, right?
Last Tuesday, the
Journal of the American Medical Association (JAMA)
carried
a good formula for long life
by publishing a study that involved the lifestyle habits of
1,507 apparently healthy men and 832 women, aged 70 to 90 years in 11 European countries
[The Healthy Ageing: a Longitudinal study in Europe (
HALE
) population, the Survey in Europe on Nutrition and the Elderly: a Concerned Action (
SENECA
) and the Finland, Italy, the Netherlands, Elderly (
FINE
) studies].
In the said study, researchers led by
Kim T. B. Knoops, MSc
of the Netherlands investigated FOUR FACTORS previously shown to have positive effects on health and their single and combined effects on life expectancy. These
FOUR FACTORS and how much protection they give you from death
are:
Being physically active - at least 30 minutes of brisk activity daily; this is the biggest single protector against death, with a 37 percent lowering of risk


Being a Non-Smoker - self-explanatory; you know the drill by now; cuts the risk by 35 percent


Having a Mediterranean diet - more on vegetables and olive oil; less on red meat and dairy products; cuts the death risk by 23 percent. For more info on the Mediterranean diet, see this link


Moderate intake of alcohol - about 4 glasses of wine per week, this cuts the death risk by 22 percent
Now, here comes the best part
.
According the study, if you have
the discipline
to
combine all FOUR FACTORS as part of your daily lifestyle
, you might be able to cut your death risk by as much as --- drumroll please ---
65 percent
from coronary heart disease(CHD), cardiovascular diseases(CVD), and cancer. If you are unconvinced, see
this
and
this
.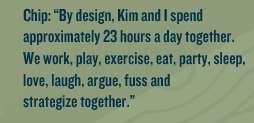 In the same study, among the 1,500 elderly population studied, the researchers found that
failure to follow the FOUR FACTORS accounted for
:
64 percent of deaths from heart disease
60 percent of all deaths and of deaths from cancer
61 percent of deaths from cardiovascular disease
Let me end by using
Champion Chip's
quote, which you can also see in the right panel of this post: "
We work, play, exercise, eat, party, sleep, love, laugh, argue, fuss, and strategize together
."
I think there is a 5th FACTOR in healthy living
and that is ---
happiness
. I also think the key word in Chip's quote is "
together
," and that contributes a lot to one's being happy or not. I might be digressing, but I think it helps a lot
to be with somebody
when you do something that has '
discipline
' and '
healthy
' written all over it. Critics, however, will surely debate me on this.
Happiness, after all, is a state of mind
.
---
A DIGRESSION
I got this from
Toni of Wifely Steps
, who recently discovered the beauty of drinking tea. I have been a tea lover for two years now. This is my first quiz post and it has nothing to do with tea, but what type of flavour will you most likely be, if you were a flavour. Go ahead and give it a spin yourself.

I taste like Menthol.


I am refreshingly different; some people don't appreciate that. My sharp honesty gets up some people's noses, while others really enjoy it. I am something of an acquired taste. What Flavour Are You?

I never imagined I can taste like menthol
.
I better ask my soulmate about this.