A baby is God's opinion that the world should go on.
~ Carl Sandburg

A baby is a blank cheque made payable to the human race.
~ Barbara Christine Seifert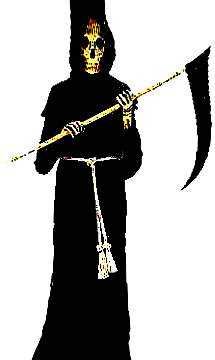 The quotes above speak of the fantastic potential
babies
have that I think more than becoming eerie, it is always depressing to hear news of babies who were just born
die suddenly
. This sends unbearable pangs of emotional and mental turmoil to vulnerable parents. The
emotional hurt
gets worse when the baby happens to be a
first-born
child, or when we learn that the parents were
trying so hard
for so many years to have a baby, only to be suffocated with an unexpected outcome like a sudden, unexplained death of what would have been a bundle of joy.
Anybody would have described
October 4, 2006
as an ordinary day at the
Rizal Medical Center
(RMC) in Pasig City, a tertiary government hospital, were it not for the alarming fact that of the
28
babies born on that day,
15
were diagnosed to have neonatal sepsis. Out of the 15,
six babies died
2 days later, and
another one died
again a day after.
Neonatal sepsis
has become an "
ordinary diagnosis
" in
RMC
. Hardly is there a month when there is no diagnosis of neonatal sepsis and neonatal deaths occuring. As of
October 15
this year, a total of
69 neonatal sepsis deaths
had been recorded in this hospital, and this is
noticeably higher than the 45 deaths
recorded during the same period last year.
Naturally, the parents of the dead babies were
furious
and blamed hospital staff for the tragedy. Allegations of negligence and irresponsibility were hurled. The parents alleged that the
delivery rooms
were
crowded and dirty
, and
bedsheets were not even replaced
with each new delivery. They
threatened to file a legal case
against the hospital.
Hospital staff interviewed meanwhile, said that the babies concerned had difficulty of breathing, poor suck, seizure and fever within few hours of delivery ---
all characteristic signs and symptoms
of neonatal sepsis.
A
Department of Health
(DOH) investigation
ensued
, but aside from mild reservations from the Health Secretary and four days of inquisition and detective work, the investigating committee had
cleared hospital doctors of any responsibility
arising from the infant deaths. As if adding insult to injury, they even insinuated that all along, the
mothers of these dead babies
were the ones who are at fault.
"The newborns [had] difficulty of breathing and fever within

90 hours after delivery

. This suggests that

mother-to-child transmission

has occurred even before the delivery," said a statement.



Health Secretary Francisco Duque III

saw things differently, stressing that medical center officials "are

not totally off the hook

because there is an increasing neonatal sepsis case in that hospital according to our records. All this strongly points to some degree of negligence

perhaps

."

The joint probe's finding indicated that there was a "

remote

" possibility that power outages caused by typhoon

Milenyo

late last month triggered environmental infections.

"Both the fact-finding committee and National Epidemiologic Center (NEC) were

unable to link

contaminated hospital equipment to the outbreak. The

short power interruption

after typhoon Milenyo appears to be

unrelated

, too," it said.

[SOURCE: Manila Standard Today, 23 Oct 2006 ]
I am flabbergasted by these insensitive statements from our health authorities. Do they know how it is to lose a dear child?
"All this strongly points to some degree of negligence perhaps."
Perhaps?
WOW! Isn't negligence written all over the reports already?
Unable to link contaminated hospital equipment to the outbreak?
Did they do any bacterial cultures to support this claim?
Other personal comments:











Should you still be interested after the long read above --- I can hear you yawning, already --- please spend some time reading on the following excellent links:
Let's pause and pray for the souls of those babies who died. May they rest in peace.