Finally, some good news...or is it? The cynics among us might remark that it's the wonders of the campaign period this election year.....
House Bill 6035
has been passed!
The House of Representatives has passed on second reading a measure to bring down the cost of quality medicines amid strong lobbying by multinational pharmaceutical firms.

Convened in a special session, lawmakers approved by voice voting at 10:49 p.m. Tuesday House Bill 6035 or the Parallel Importation of Medicine, certified urgent by President Gloria Macapagal-Arroyo.

[Inquirer.net, 21 Feb 2007]
According to the report,
Pfizer lobbyists
were on the floor, and tried their best to stop or delay the bill's passage.
It is a sad fact that many Filipinos die of chronic illnesses because they
cannot afford to buy expensive medicines
. Most of the time, even the prescribed 5-7-day antibiotic course for usual respiratory and soft tissue infections is
not completed
because of financial reasons.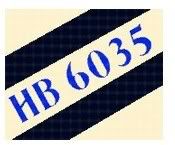 The passed bill will try to amend the country's Intellectual Property Code and will promote the parallel importation of cheaper patented drugs. Pharmaceutical companies, like
Pfizer
, for example, are
protesting
. I can't blame them. They are motivated by the sole objective of having a business --- which is to earn profits and more profits, no matter what.
Me? I will be happy only when I see this bill really being enforced and implemented, with more Filipinos being able to buy their needed medicines, and living longer instead of dying before their time.
Even
after
elections, of course.
Let's wait and see.