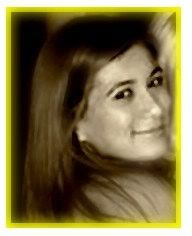 This is
Natalie Feist
, a lovely young lady of 15, an only daughter, and youngest among three siblings. She was a victim of Dengue last January 2. Her sickness started with mere stomach ache which later progressed to malaise and fever. She's studying in Australia and was visiting her family in the Philippines last December. Perhaps because she was more Australian than Filipino, only the
Sydney Morning Herald
carried the news of her untimely demise.
Then there's also 12-year old
Margie Manicad
and 3-year old
Katrina Dabon
of Cebu City. Both were also killed by deadly Dengue. From January to December 5, 2007, there were already
40 deaths
from Dengue in Cebu City, up from 32 deaths recorded in the whole 2006, according to the city's assistant epidemiologist.
How bad are the dengue numbers in 2007?
(see update below)
Nationwide, at least

40,538

dengue fever cases were recorded as of

November 17

, an all-time high for the country, said Dr. Enrique Tayag of the National Epidemiology Center (NEC) of the Department of Health.

This year's number of cases is

18.7 percent higher

than what was recorded in the same period in 2006.

"This is the

worst dengue year

for the Philippines so far," Dr. Tayag told Sun.Star Cebu in a phone interview Thursday night. [SunStar, 21 Dec 2007]
The
second worst year
will probably be
1998
, when there were
35,648 cases
and
514 deaths
. Most of those who got sick were children between 1 and 9 years old.
Here are
two

reasons
why Dengue continues to haunt us:
There is still NO dengue vaccine or drug available - vaccine candidates are still in phase I and phase II testing and the Pediatric Dengue Vaccine Initiative (PDVI) started in 2003 are still working. Ribavirin and mycophenolic acid treatments are likewise in the testing phase and are not yet commercially available.




Poor mosquito control

- a study (Dr. Milagros Mahilum, 2005) done in Cebu cited that while most people are aware that dengue is transmitted by mosquitoes, very few knew that a virus is the cause of the disease. As such, the study said that this might be one of the reasons why people do not follow the instructions to reduce mosquito-breeding sites. In local town units and barangays, there is really no intensive effort to search for mosquito larvae which can breed in clear and stagnant water found in drums, basins, old tires, discarded plastic bags, flower vases, and tin cans.
Recently,
Prof. Michael Tan
of the UP anthropology department raised the issue on plastic bags in one of his columns:
When plastic bags clog drains, they also create stagnant pools of water that become a resort for

mosquitoes

and other disease-causing insects. I'm wondering if the

rise in dengue

in the Philippines might have something to do with the plastic bags in our rivers and creeks.
When one gets dengue, survival is usually
a matter of luck
. People who get less virulent forms of the virus usually recover, and those who get the more virulent forms have a tougher time fighting. While hospital confinement still cannot deliver a definitive treatment, doctors try to manage dengue cases by supportive therapy. They give patients lots of fluids, and monitor blood counts. Most of the time, doctors rely on their
patients' immune systems
to destroy and contain the dengue virus. But sometimes, when the virus is really tough, or when the patient gets into the hospital at a very late stage, blood vessels are already harmed and blood pressure drops. These patients go into shock and die.
Young people
are mostly the victims.
So, while we impatiently await the dengue vaccine and the drug that will destroy the dengue virus, we must all work together and intensify efforts to eliminate
all
possible breeding places of mosquitoes.
_____________
UPDATE:
The final numbers are in! There were a total of
45,350
dengue cases and
416
dengue deaths reported in
2007
. This is the
worst dengue year
ever for the Philippines.
How we wish we can also be better in the
prevention aspect
as we are good with counting dengue cases and dengue deaths.