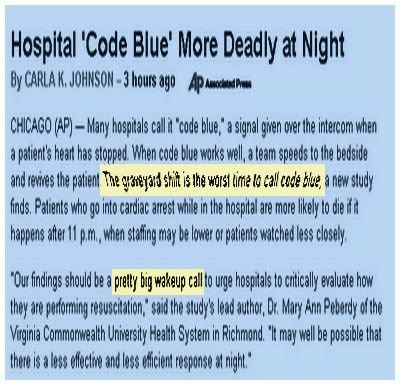 Your
suspicions
were
correct
.
If you intend to die while confined in a hospital, don't do it during the late hours of the night or on weekends. The recent
JAMA study
implied that hospital staff might be "less effective and less efficient" to provide a saving response during nights and weekends.
While it is true that the best place to have a heart attack is inside a hospital, it is still
not a guarantee
you will survive.