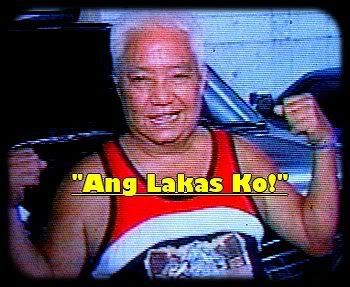 I'm sure many local folk have seen this TV advert of an old man screaming in pain because of his osteoarthritic woes, and then after taking a food supplement containing
glucosamine
, emerges running, working, and exclaiming loudly to the world, "
Ang lakas ko! Ang lakas ko!
" ["I'm so strong! I'm so strong!"] The implied message is that glucosamine works to relieve osteoarthritic pain.
Before being swept with this seemingly awesome promotional enthusiasm, it would be prudent to know that for years, clinical studies about glucosamine's efficacy for osteoarthritic treatment have been
conflicting
.
Favorable studies, done mostly by its European patent-holder, have shown benefits like symptom relief and X-ray-verified improvement in joint-space narrowing. But a large study done by the US
National Institutes of Health
and published in the
NEJM in 2006
has shown that "
glucosamine and chondroitin sulfate alone or in combination

did not reduce pain effectively

in the overall group of patients with osteoarthritis of the knee
." There were more than
1,500
patients with osteoarthritic pain of knee enrolled in that study.
The
latest study
, published in the February 19 issue of the
Annals of Internal Medicine
, concluded that "
glucosamine sulfate was

no better than placebo

in reducing symptoms and progression of hip osteoarthritis
."
The glucosamine being advertised above by the old man sells for
Php 17.00 each
, and Php 1,700.00 for a box of 100.
No senior citizen discounts
apply because it is not classified as a true medicine and falls under the category of food supplements. Roughly, that's about US$ 0.42 cents and US$ 41.80 respectively, using current forex rates.
Now,
why
would our suffering senior citizens shell out their hard-earned money for treatment that has no solid scientific and clinical basis? It is "no better than placebo," as one study said.